I have definitely taken my sweet time getting this one out there - god this time of the year is busy! But there's no way in hell that I wasn't going to post this, as it's something I've always loved doing and so, because this thing is well overdue, let's get it started... with the TOP TEN ALBUMS OF 2011, AND THEY ARE, IN MY HUMBLE LITTLE OPINION:
10. Noel Gallgher's High Flying Birds - Noel Gallagher's High Flying Birds
It's fair to say I was pleasantly surprised by this one! But then again, it was always something I needed to give at least a few listens to, given my past musical affinity with Gallagher, or to be more precise some band he used to be in called Oasis. Anyway, as we all know Noel finally left Oasis in 2009, finding himself no longer to put up with the constant war with his dear brother Liam; this would eventually see the Oasis name retired, with the remaining members continuing as Beady Eye, and Noel putting out a stellar album under this moniker. Not too far removed from the Oasis sound, there's plenty of upbeat guitar-driven material with some great hooks, balanced out with a few more reflective slower-paced numbers. Again, a surprisingly good release!
LISTEN TO: The Death of You and Me, AKA...What a Life!, Dream On
9. The Decemberists - The King is Dead
One of the earliest releases from 2011, it's nonetheless obviously made an impression as it's managed to carry itself through the year and have its high quality music stand up alongside all the other brilliant tunes that came along after it. Colin Meloy and his troupe of alt-folk-rocking friends have decided to simplify a bit on this album, cutting back on the lengthy songs and longwinded (but enjoyable!) concepts that have been a noteable feature of the two previous
Decemberists
albums
The Hazards of Love
and
The Crane Wife
.
It's all still a very enjoyable listen; Meloy clearly hasn't lost his lyrical eloquence, nor his amazing voice, as he tells those stories as only he can in the form of song.
LISTEN TO: This is Why We Fight, Down By the Water, Dear Avery, June Hymn



8. Dream Theater - A Dramatic Turn of Events
Who would've thought that losing their drummer of 25 years could actually inspire a band to release one of their best albums in quite some time?! With the departure of Mike Portnoy, drummer and one of the two major creative forces behind

Dream Theater

, in late 2010, many were sceptical of how the band would recover from such a blow. That, coupled with the fact that Dream Theater have arguably been on musical autopilot over the past few albums they've released, meant that many fans of the band were going to treat this album with caution. However, once the new album arrived, there was a genuine sense of surprise in the air that Dream Theater had managed to shake off such a loss and still create an album that sounded fresh and inspired. Though nobody would deny that Dream Theater have slipped comfortably into their sound over their career and that this album is certainly going to sound familiar, on this particular album the ideas seem to be flowing a lot more than than on some of their previous albums. It's a solid album for a ban
d that perhaps some were starting to give up on! I know I wasn't expecting to give this one a top 10 spot here!
LISTEN TO: Build Me Up, Break Me Down, Bridges in the Sky, Outcry



7. A Lonely Crowd - User Hostile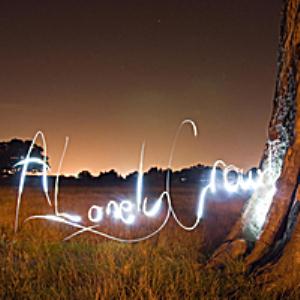 Here's a band I would never have been expecting to place in this countdown, as they're still a relatively underground group from my hometown of Melbourne, and one would think that their material just wouldn't have demanded the same attention as releases from other, more established, acts. However, I've thoroughly enjoyed the handful of live performances I've seen this extremely talent four-piece do, and when this album was released, I thought it might be something I'd enjoy - but not this freakin' much!

A Lonely Crowd

is the brainchild of the two Ancell brothers, Luke on guitar and Scott on drums, who have been going since 2008 with a variety of musicians getting involved in the lineup at various points. They've finally settled on the immensely talented David Morkunas on bass and keys and Xen Pow on vocals and flute. This album contains recordings from across their career however, so you still get to hear former band members Leah Ceff and Shane Lieber popping up on various tracks, as well as some handy guest vocals from Ennis Tola mainman Tomas Fitzgerald on one track! The band describes themselves as "experimental progressive-acidmath", which despite sounding a little ridiculous, is a good way of describing a sound that has many twists and turns - steadily rocking one minute, gentle the next, absolutely all-out thrashing metal madness the next! Recent live sets have featured a whole lot of new tracks, and the Crowd are currently recording their second album - who knows where they're going to go after this one!
LISTEN TO: Bipolar Bear, ADJustify, Barbed Haywire, Tyranny of Dissonance



6. Fucked Up - David Comes to Life
Ah yes, we are now truly in the business end of things, with an album that received almost unanimous critical praise and earned the Canadian hardcore group a whole new audience. Despite being a pretty sonically abrasive act in the past (and with a ridiculously intense live show to match), on this album

Fucked Up

try their hand at some new, slightly more accessible ideas - and it's all presented in the form of a concept album, a love story between David and Veronica. You'd never know a band with a name like that could create something so catchy, so melodic and yet still retaining plenty of the intensity that the group have been previously known for. It really was the album that put the boys and girl on the musical map last year, and Australia was blessed to have them tour here twice!
LISTEN TO: The Other Shoe, Turn the Season, Running on Nothing



5. Fair to Midland - Arrows & Anchors
I was a bit late in getting this one; despite persistent recommendations/reminders from a great friend of mine whose musical opinion is ALWAYS one I value, it just didn't make its way into my collection until the very end of the year. Nevertheless, as you can see it's made quite an impression! The progressive rock/metal sound is one that always pleases my ears, and with Fair to Midland

,

it's nice to see them throwing some new ideas into the mix, including some folk-ish experimentation and some truly varied and impressive vocals (

Rikki Tikki Tavi

anyone?). Considering I hold bands such as Dream Theater, Karnivool and Dead Letter Circus very dear to my musical heart, this just seemed like a band I should have gotten into years ago! And they've JUST announced an Australian tour, count me in!
LISTEN TO: Short Haired Tornado, A Loophole in Limbo, Rikki Tikki Tavi, Golden Parachutes



4. Floating Me - Floating Me
Ah yes, a band that I've given quite a bit of attention on this blog (and my contributions to Fan Made Recordings as well), and with good reason, given that the five blokes involved with

Floating Me

have all made themselves a name with other musical endeavours that I've enjoyed in the past. Namely, the musical recipe that is Floating Me is made of three parts Scary Mother, one part Karnivool and one part Cog! Tasty! After a good response to first single

Sugar

, released in late 2010, 2011 was the year when Floating Me really began to take off in their own right, as they began the year touring with the likes of Shihad and Dead Letter Circus, then released their debut album and headed off on a few very successful headlining ventures! The album itself is quite a mixed bag of sounds; there's plenty of dark and brooding atmosphere present on the likes of

Deathless

and

Xtoto,

while upbeat numbers such as

Narke

and

Breaking to Breathe

show off this band's incredible rhythm section of Jon Stockman (Karnivool) on bass and Lucius Borich (ex-Cog) on drums! Throwing off the ties to their other work, this album and the live shows they performed throughout the year really showed that Floating Me just might be one of the most exciting acts to come out of this Aussie heavy/prog/rock scene in some time!
LISTEN TO: Narke, Bezhumous, Breaking to Breathe, Across the Gulf



3. Gotye - Making Mirrors
If you have ANY interest in music whatsoever, and live in Australia, then

Gotye

is a name you probably heard quite a bit in the year 2011, no matter how much you tried to avoid/deny it. It was a mammoth year for the man known to his parents as Wally de Backer, as the second single from his third album,

Somebody That I Used to Know,

propelled him to far greater heights of fame than he'd previously reached. Well, other than that particular song, the album served as a worthy follow-up to the critically-acclaimed (but not quite as commercially successful, let's not deny it!)

Like Drawing Blood

. With a five-year gap between albums, it was going to be interesting to see what Wally delivered this time, but his idiosyncratic cut-and-paste style of sample-based composition remained firmly intact on this recording! Yep, on here you can find plenty of musical ground covered, from the smooth jazzy groove of

Smoke and Mirrors

, to the outrageous 60s-esque pop of

I Feel Better

, to the outright bizarre sample-driven

State of the Art

- which just happens to be a song entirely about an organ! Ahh, Mr de Backer, Wally, Gotye, whatever, where will you go next?!
LISTEN TO: State of the Art, I Feel Better, Eyes Wide Open, Bronte



2. Battles - Gloss Drop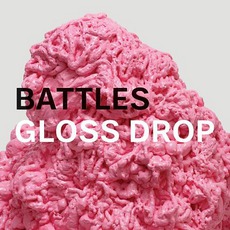 Battles

' last album

Mirrored

was one that I enjoyed a HELL of a lot. I enjoyed it so much that when it got to the end of the year 2007 and the time came for me to do my beloved end-of-year chart, I placed that particular disc at POSITION NUMERO UNO. Not like my opinion actually counts for anything, but yeah, in that year I just thought that album particularly ruled (and it had one hell of a competitor in a certain prog-rock/metal album...). Anyway, fast-forward four years and well what do you know, Battles have released their long-awaited second album! But there's been one pretty big change happen in the band - vocalist/guitarist/keyboardist Tyondai Braxton left during the recording of this follow-up, deciding for whatever reason that Battles just wasn't the band for him anymore. Fair enough. Nevertheless, Ian Williams (guitars/keys), Dave Konopka (bass/guitar) and John Stanier (drums) decided that Battles was still the band for them, and kept on keeping on to finish this longplayer. And I think we can safely say thank God they did, for this album is sheer brilliance! It's really the kind of album you would have expected them to make; it's a perfectly natural follow-up to

Mirrored,

with plenty of their trademark mathy noodling and electronic-ish loopy experimentalism present and accounted for. They've even managed to keep vocals present, although not quite in the band - outside help was called for, and Matias Aguayo, Gary Numan, Kazu Makino and Yamantaka Eye responded! All in all, there was a pretty high level of anticipation and expectation for this one in the music community, but Battles managed to deliver and then some!
LISTEN TO: Sundome, My Machines, Futura, Wall Street

It's now time for the big one, and from the moment it was released somewhere in the middle of the year, I knew that it'd take something pretty special to dethrone this one from its position at the top - unsurprisingly, nothing did. But what was it, you ask...



1. sleepmakeswaves - ...and so we destroyed everything
Holy mother of God, what an album. The Sydney post-rocking foursome have been doing thei
r
thing and doing it very well since their ince
pti
on in
2006, but it's been a slow ride in terms of studio releases up until now. There's been a demo, an EP and a split with Tangled Thoughts of Leaving. But it's certainly been quality over quantity and the group have won themselves many fans and lots of positive feedback - and it all resulted in quite a lot of anticipation for this,

sleepmakeswaves

very first full length album. It's been a long time coming, but my goodness it has been worth it; post-rock is becoming a little overdone for some people, but then again, they probably just haven't heard albums like this. A very large part of post-rock is the extreme variance in dynamics, and sleepmakeswaves certainly know what they're doing in this department. Opener

to you they are birds, to me they are voices in the forest

(one of many delightful titles on this here album) begins with almost inaudible synth sounds before, without warning, a shrill burst of rapid fire musical mayhem EXPLODES out of nowhere, and then things settle down again, and then things get louder - and so on, and so forth. Elsewhere, the band's command of electronics and glitches are also given a healthy workout here - see the beautiful interlude-ish piece

our time is short but your watch is slow

for that - and when the album finally reaches it breathtaking conclusion in the title track, there's even

vocals.

Is there anything this album cannot do?!
LISTEN TO:

a gaze blank and pitiless as the sun

, to you they are birds, to me they are voices in the forest, ...and so we destroyed everything

SO. It took quite a while, but we finally fucking got there! 2011 was a bit of a slow year for me in terms of discovering new music, but as you can certainly see, there were still a few quality releases that pleased my ears immensely. And as always, not everything can make the top 10! Here is, in no particular order, a list of honourable mentions!
...And You Will Know Us by the Trail of Dead - Tao of the Dead
Absu - Abzu
Alarum - Natural Causes
Art vs Science - The Experiment
Black Devil Yard Boss - Black Devil Rising
Frenzal Rhomb - Smoko at the Pet Food Factory
Geamala - Forking Paths

La Dispute - Wildlife
Laura - Twelve Hundred Times

Mastodon - The Hunter
Meniscus - War of Currents
Radiohead - The King of Limbs
Steven Wilson - Grace for Drowning
TV on the Radio - Nine Types of Light
Wild Flag - Wild Flag
Wolves in the Throne Room - Celestial Lineage
Whew! There was quite a few of those. Maybe I need to do a top 20 next year? We shall see!

Moving along then, to the

top five EPs

of 2011! They were...


5. The Khyber Belt - The Khyber Belt


4. I Am Duckeye - Die
3. Heirs - Hunter
2. Solkyri - No House
1. [Me] - Naked
(Again, all Australian acts!)

Top five songs of the year:
5. Fair to Midland - Short Haired Tornado
4. Battles - Sundome
3. [Me] - Like a Fox
2. sleepmakeswaves - a gaze blank and pitiless as the sun
1. Sheriff - What You Want (because I can!)

Best live release:


Engine Three Seven - Becoming Atmosphere DVD